Thought bridges were boring? Think again. The US is home to many iconic bridges that are as synonymous with their given home as buildings, statues and natural landmarks.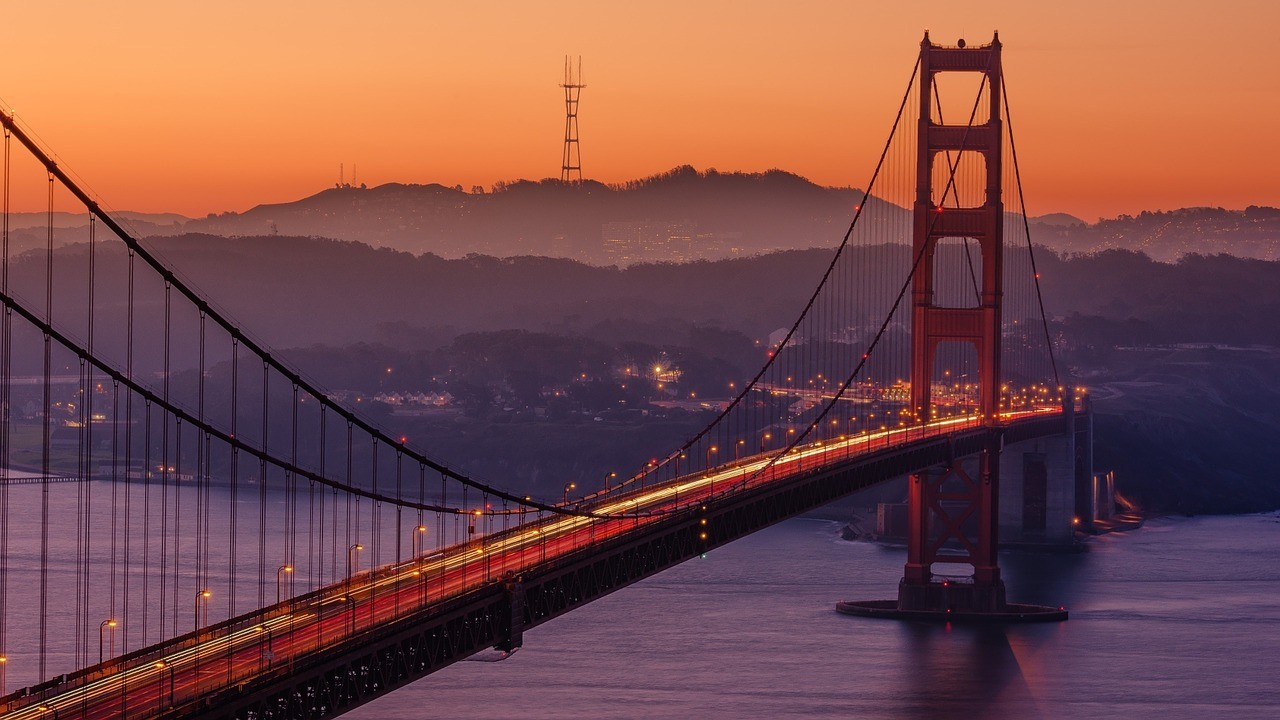 From the vibrant orange of San Fran's Golden Gate Bridge to the surrounding blues of Florida Keys' Seven Mile Bridge, no trip to the following destinations are complete without a walk, cycle or drive across one of these overwhelmingly cool overpasses…
1 Golden Gate Bridge, San Francisco, California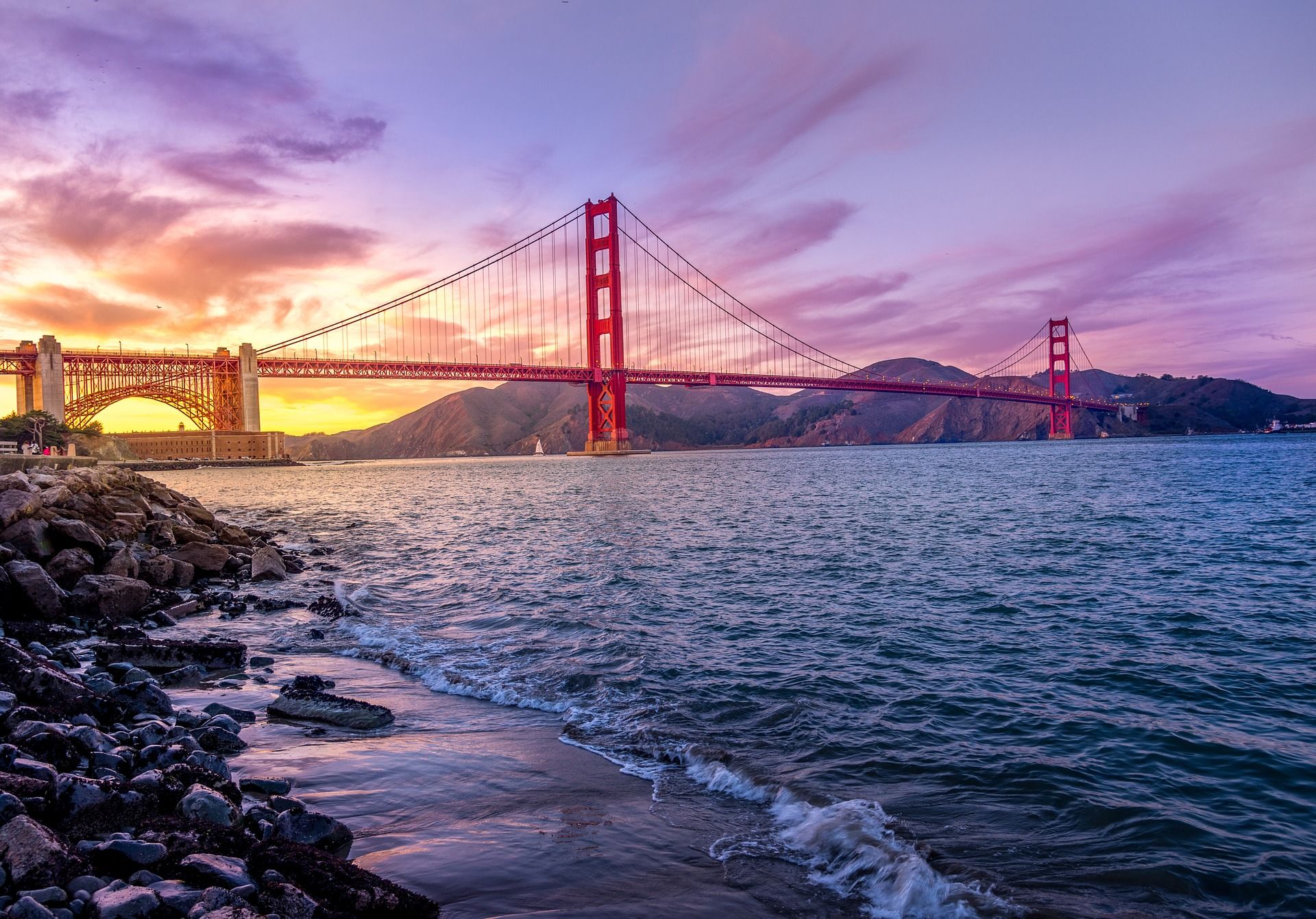 Probably the most beloved bridge in the world, and one of America's most famous landmarks. For this writer, cycling the Golden Gate Bridge's 2,737m length – I can still remember the sun in my face and taste salty San Francisco Bay air – is one my most seminal travel experiences ever.
It's instantly-recognisable because of its vibrant, fog-friendly colour, officially 'international orange'. Construction started on the suspension bridge in 1933, and its bold Art Deco style, courtesy of architects Irving Morrow and Charles Alton Ellis, is typical of the period; indeed, there aren't many other examples of such artistry on this scale: it's 67m tall.
2 Brooklyn Bridge, New York City, New York State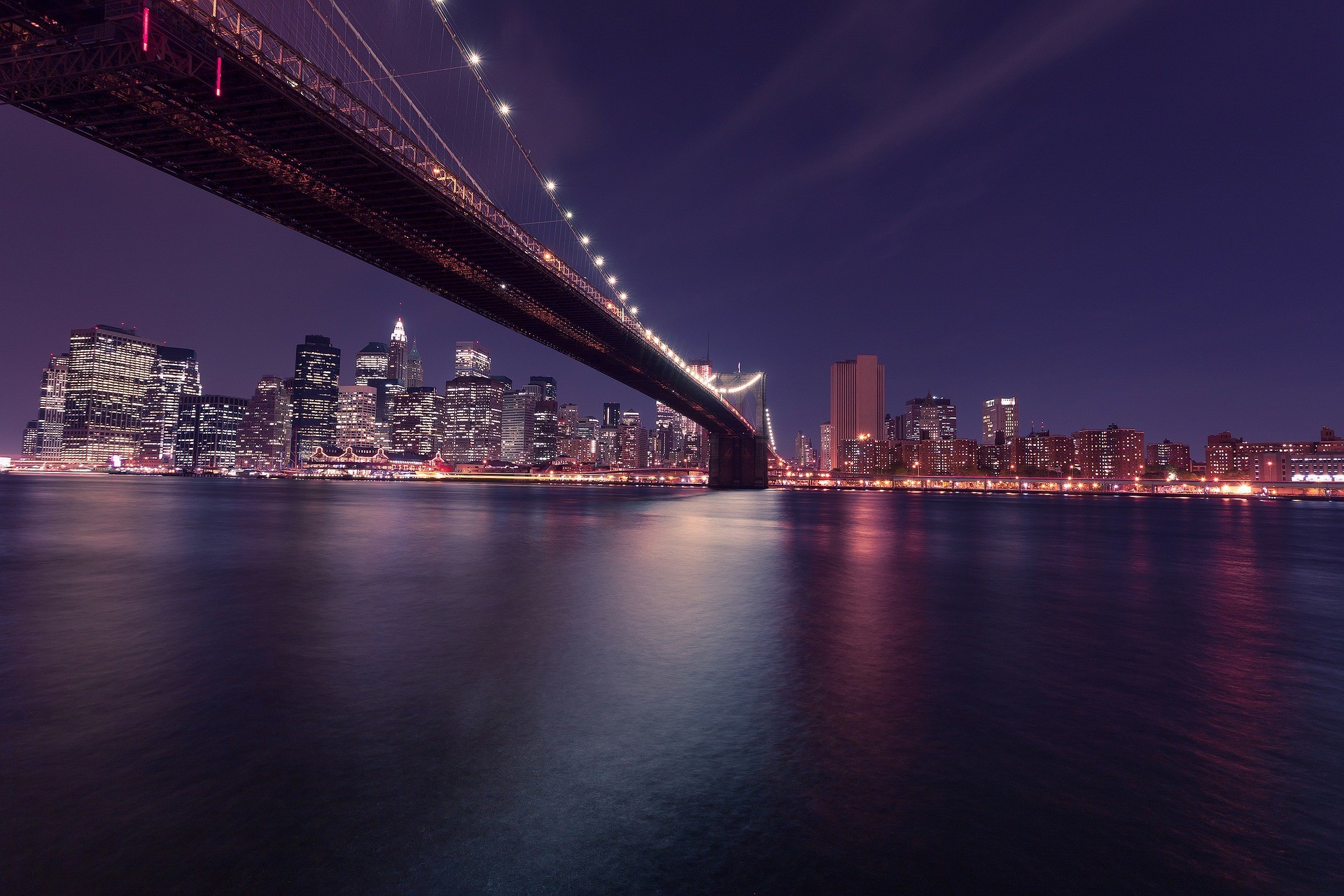 Rivalling the Golden Gate Bridge for the title of America's most famous bridge is the Brooklyn Bridge, an icon of New York City as famous as the Empire State Building or the Statue of Liberty.
Measuring 1,825m in length and 41m in height, the bridge was designed by architect John A. Roebling. Construction began in 1869, making it one of the oldest roadway bridges in the US; it took 14 years to build.
3 Seven Mile Bridge, Florida Keys, Florida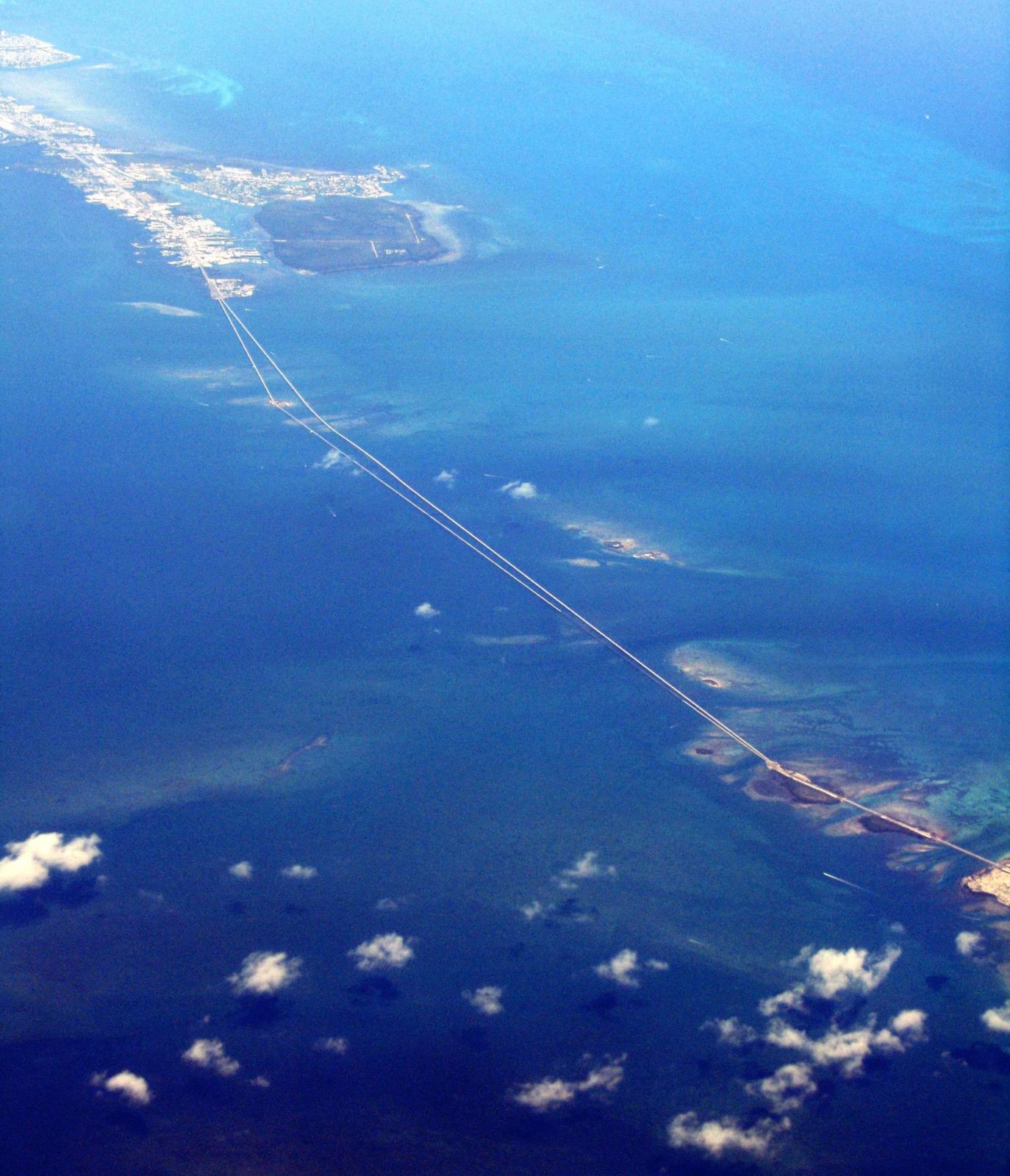 Threading together the Florida Keys archipelago – a chain of tiny, idyllic islands stretching southwest from the mainland into the Florida Straits – is the Overseas Highway, which basically makes for the most uniquely beautiful 113-mile road trip the world has to offer.
Within it, and covering vast swathes of pristine blue and green water, is the Seven Mile Bridge, which opened in 1982 and cost an estimated $45 million to construct. It connects Knight's Key in the Middle Keys to Little Duck Key in the Lower Keys; it's another 49 minutes to Key West, the final stop on the highway and the largest city in the Keys.
4 Sunshine Skyway Bridge, Tampa, Florida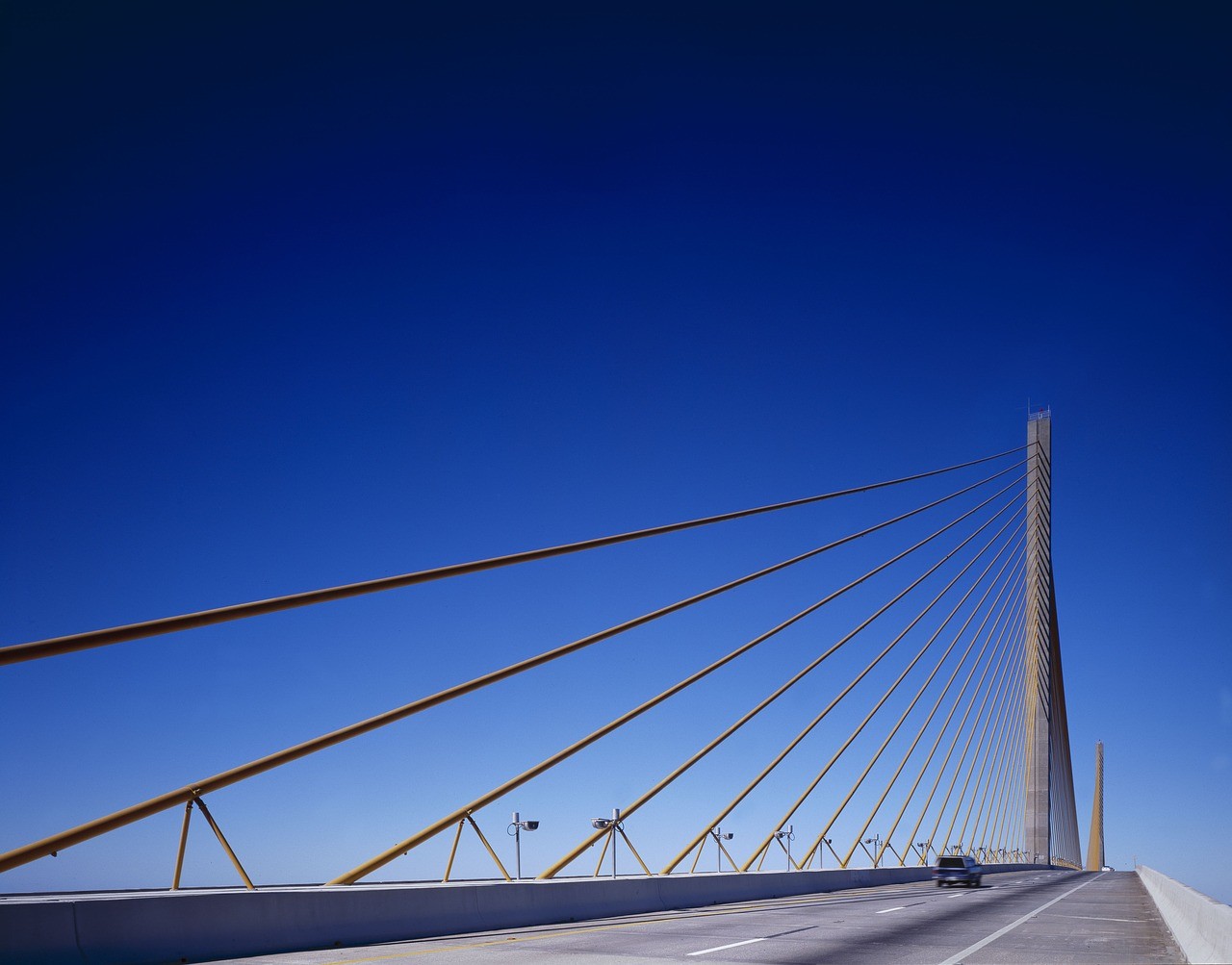 Offering stunning views of the mouth of Tampa Bay, the cable-stayed Sunshine Skyway Bridge is the second-longest on this list, measuring 6,663m. It is notable for its humped, almost ship-like appearance. 
Connecting St. Petersburg to Bradenton, Florida, construction started in 1982 in a modernist style and was completed in 1987 at a cost of $224 million to build. 
Every effort was made to ensure its safety after its predecessor, which went by the same name, was damaged in 1980 after the M/V Summit Venture collided with it during a thunderstorm, causing 30 deaths. 
5 San Francisco–Oakland Bay Bridge, San Francisco, California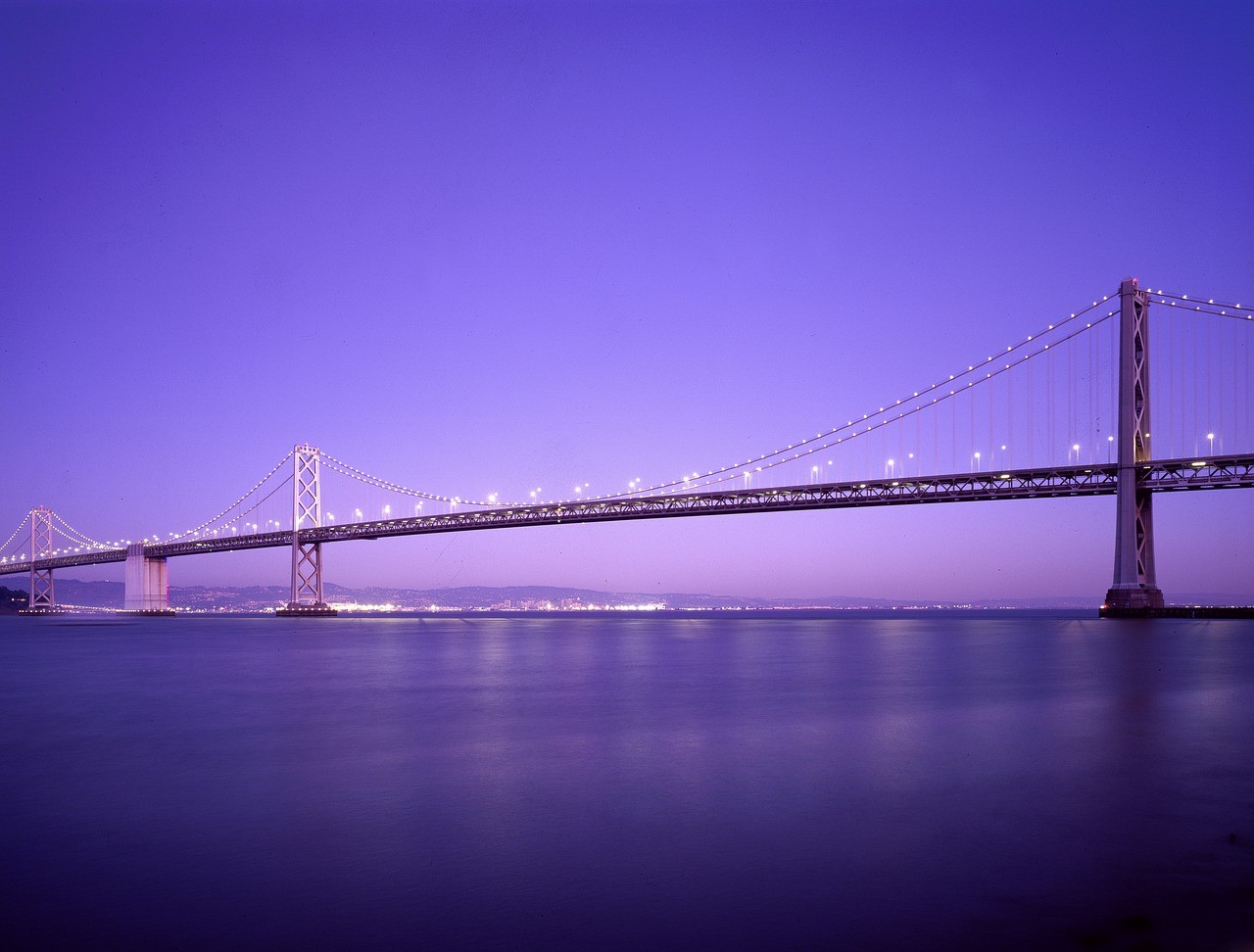 It's somewhat ironic that the Golden Gate Bridge is perhaps the most famous bridge in the world, when the San Francisco-Oakland Bay Bridge, only a 24-minute drive away, is actually considerably longer…
Clocking in at 7,180m, the double decker Bay Bridge is in fact four times as long as Golden Gate. It's also far, far busier, with 260,000 vehicles crossing it each day, compared to its brother bridge's 112,000 vehicles a day. It is, however, smaller in height (58m). 
Although construction started on the two bridges the same year (1933), the San Francisco–Oakland Bay Bridge inched ahead of its competitor by opening ahead of schedule just three years later. The Golden Gate Bridge followed suit in 1937.
6 George Washington Bridge, New York City, New York State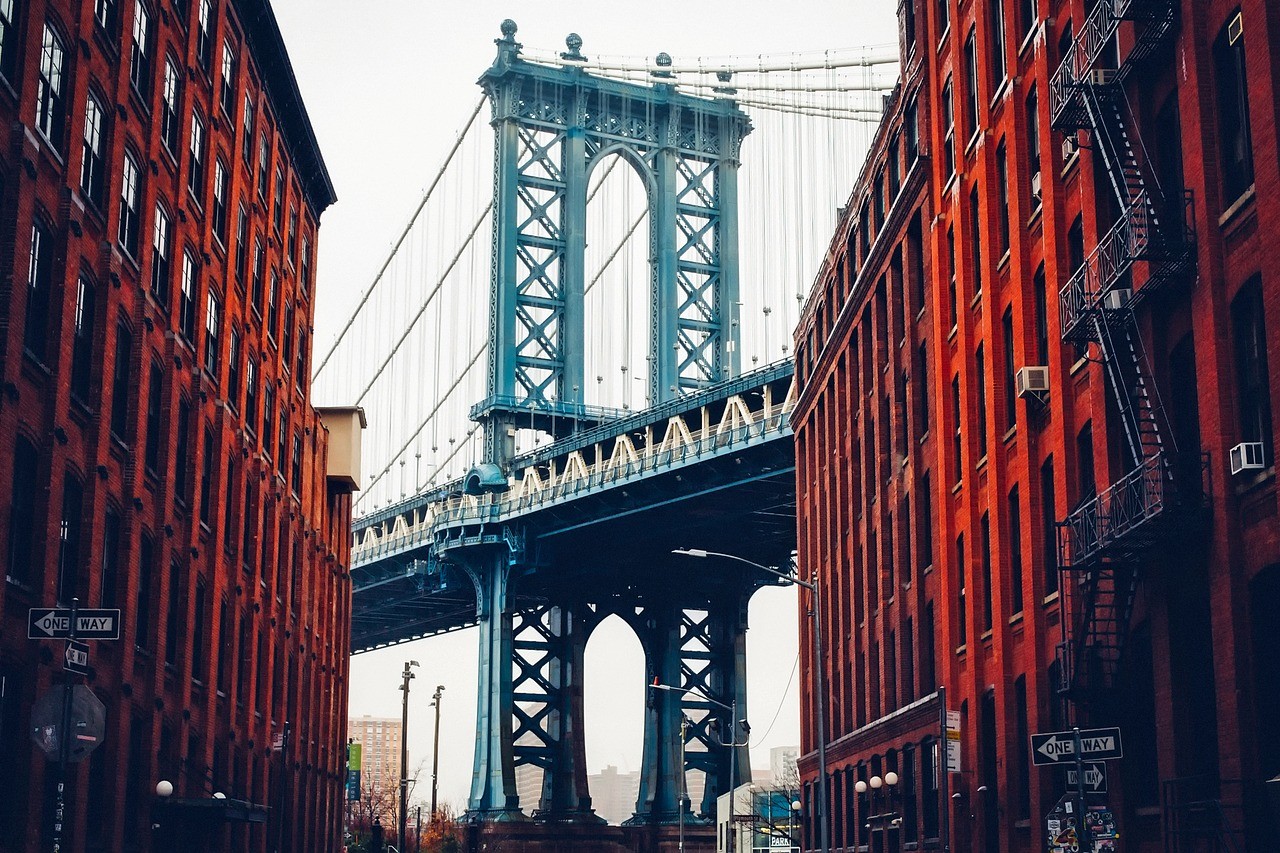 Connecting Manhattan to New Jersey, the George Washington Bridge is perhaps to NYC what the San Francisco–Oakland Bay Bridge is to San Francisco: the slightly lesser recognized of the two, but, on close inspection, equally as cool.
This suspension bridge measures 1,451m in length, meaning its neighbour is 374m longer. It is, on the other hand, considerably higher: it stands tall at 65m. Construction started in 1927, and it opened in 1931. In 2011, it was reported that the bridge was carrying 276,000 vehicles a day, or 102 million vehicles a year.