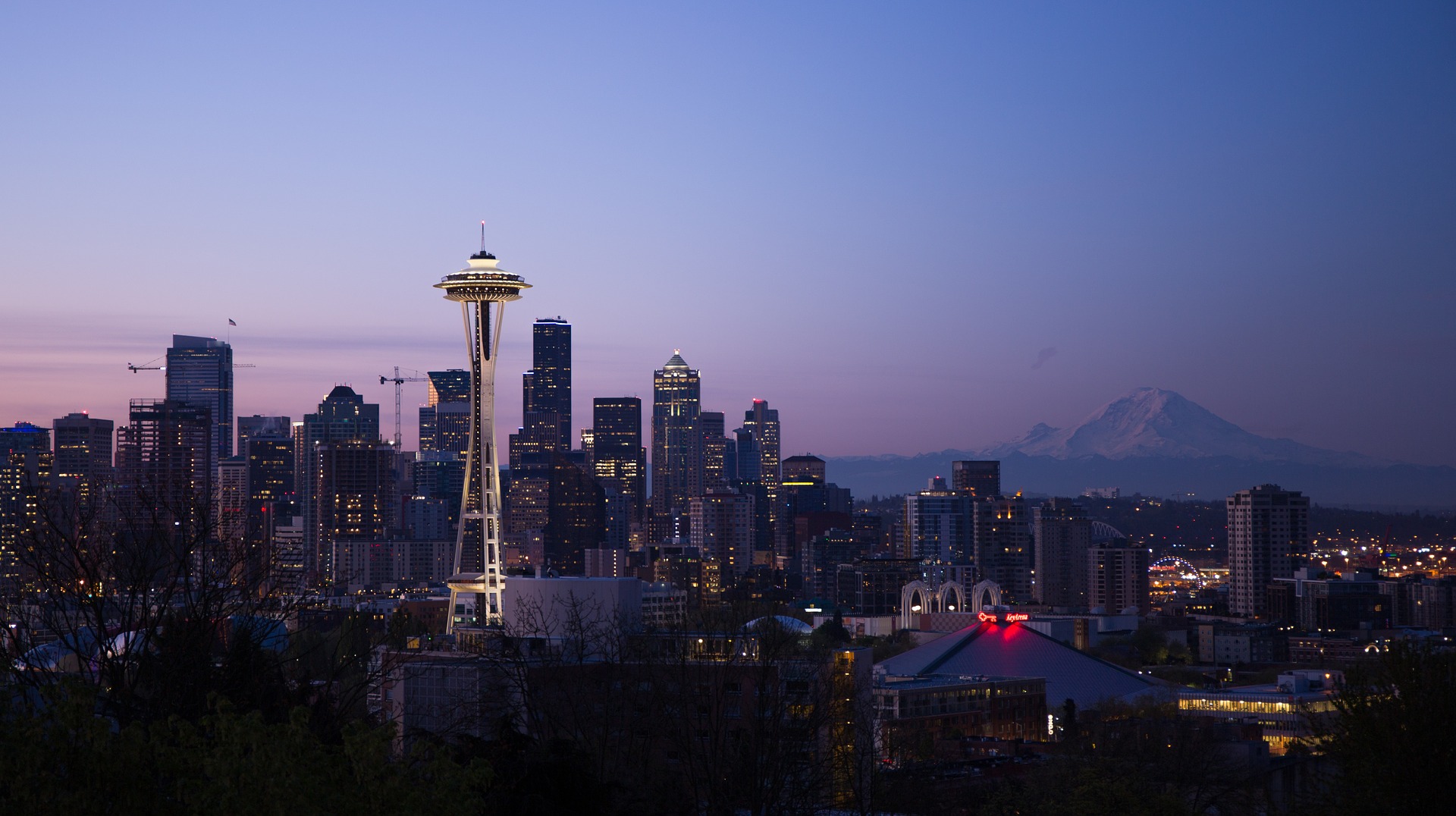 There's light at the end of the tunnel – but what will tourism, and specifically LGBTQ tourism, look like in a post-Covid world? As travel restrictions ease (or end?) and 2022 holiday plans take shape, it's helpful to look at established city break options for inspiration. Step forward Seattle, Washington!
The Emerald City is so called for the enduring natural beauty of its evergreen tree collection. Like the fabulous scenery of the surrounding Cascade mountain range (Washington is one of the US's most mountainous states), it's something you can count on as a year-round reason for visiting. Then, pepper in some robust, tried-and-tested attractions like the ones in this list – many already operating under social distancing guidelines – and your dream itinerary will soon take shape! Happy travels!
1 Olympic Sculpture Park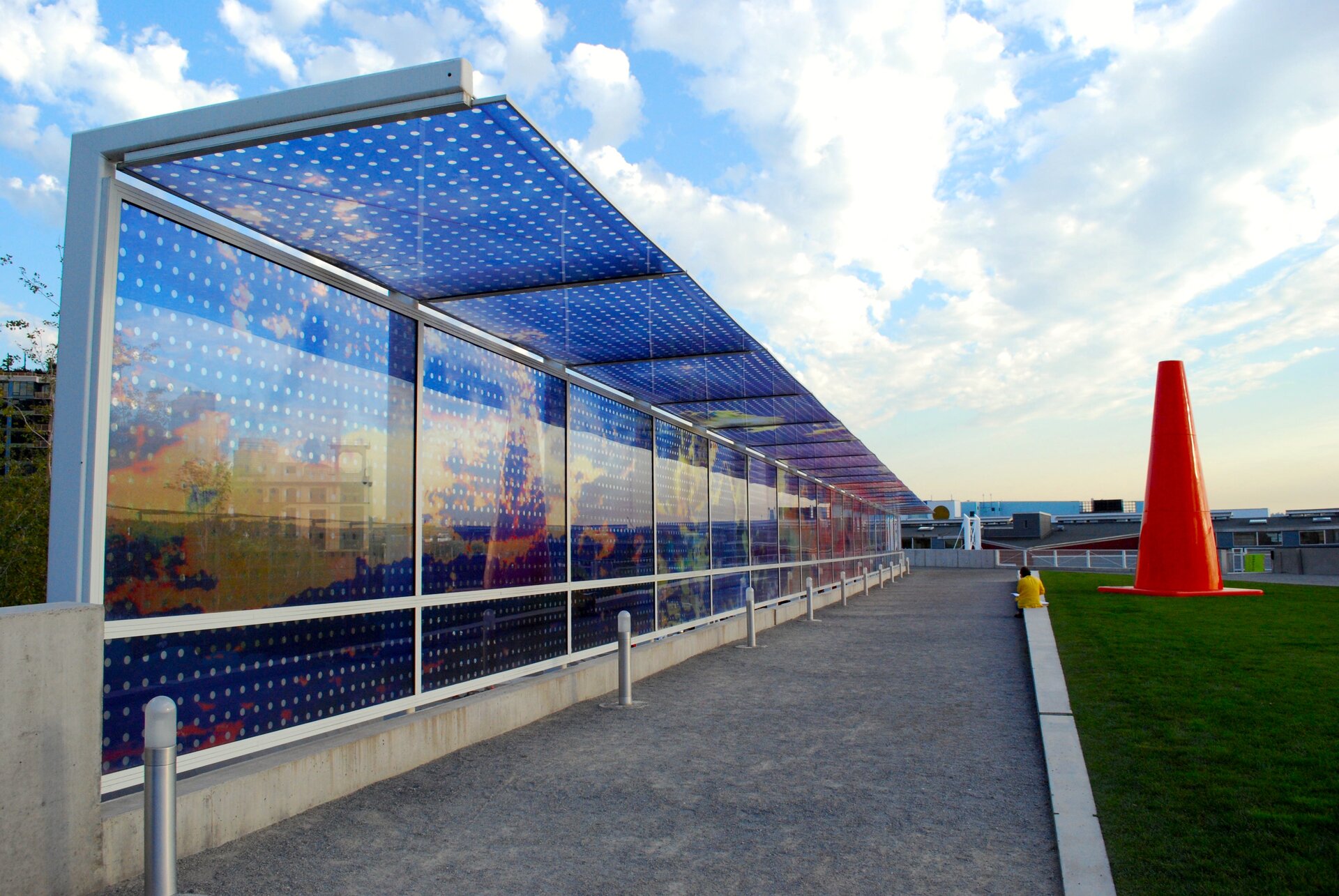 Lined by the picturesque Elliott Bay, with the rugged Olympic National Park beckoning across the water, this nine-acre public park is dedicated to all things sculpture.
An offshoot of the Seattle Art Museum – itself home to 25,000 global artworks – it boasts creations including Eagle by Alexander Calder, an arresting abstract piece standing tall at 39 feet, and Seattle Cloud Cover, an outdoor glass bridge by Teresita Fernández that mixes colour and sky to combine art and reality and an ever changing work of art.
2 Museum of Pop Culture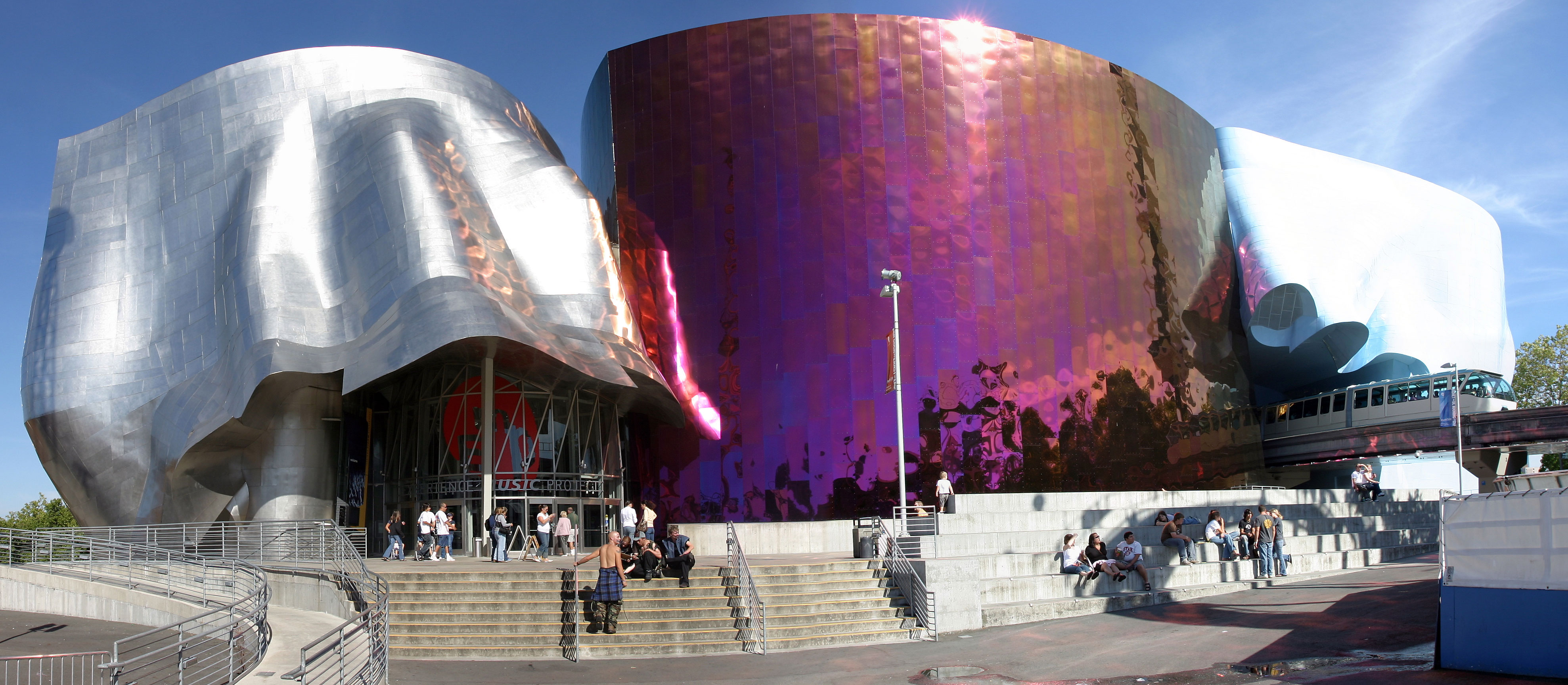 Forget snore-inducing exhibits and dusty artefacts: this is the epitome of a museum crowd-pleaser, instantly recognisable by the striking steel sheets of its Frank Gehry-designed exterior! It's operated under various names since it was founded in the year 2000 by the late Microsoft co-founder Paul Allen, before settling on its enticing current identity. (It's now also known as MoPOP).
Charting this history of everything from sci-fi to horror to cartoons to music to video games, across semi-permanent galleries and temporary exhibits, MoPOP covers 140,000 square feet. Based in the Seattle Center – a dynamic arts, educational, tourism and entertainment park in the middle of the city – it's but a stone's throw from our next mega attraction…
3 Space Needle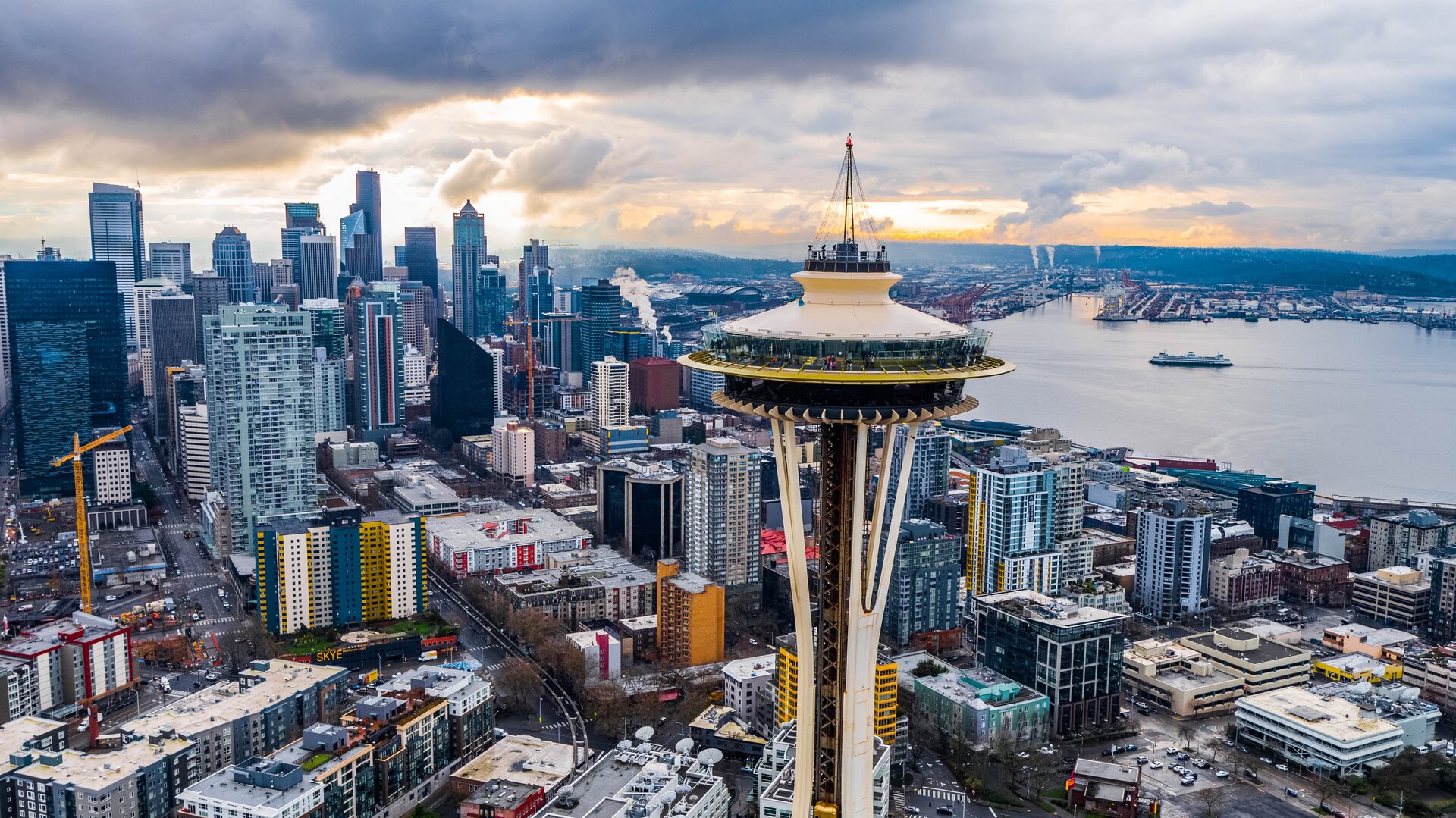 No visit to Washington's most populous city (it's home to 790,000 people) is complete without a stop at its most famous attraction, built for the 1962 World's Fair. The city's emblem measures 184m to the tip and remains an icon of the futurism architectural style – despite being built all the way back in 1961!
The combined handiwork of architects John Graham Jr. and Edward E. Carlson, the Needle is 'safely open with limited capacity and industry-leading Elevating Clean standards', as per its official website at the time of writing.
4 Sky View Observatory
The Needle is always worth a visit for its kitsch factor, but its reign as the city's tallest building is long over. The Columbia Center skyscraper – located just an eight-minute cab or 30-minute walk away – took over the mantle upon opening in 1982. It measures a staggering 295m!
From its unmissable Sky View Observatory on the 73rd floor, you can enjoy stunning 360 degree mountain views, while looking down at the Needle! Just climb aboard the building's lightning-fast elevator before relaxing with a coffee or beer from the Sky View Cafe & Bar.
According to the Observatory's official site, it is 'abiding strictly with the guidelines outlined by the Center for Disease Control (CDC) as well as state and local officials,' and has 'implemented enhanced health and safety protocols' such as timed ticketing, reduced elevator capacity, mask requirements, regular sanitisation and disinfection practises, temperature readings and social distancing in queues.
5 Capitol Hill

All of the aforementioned attractions are reasonably close together. For a different and more countercultural flavour, travel just seven minutes by cab to Seattle's premiere 'gayborhood', home to numerous rainbow crosswalks and LGBTQ-owned businesses, like the quaint Bacon Mansion Bed and Breakfast. After a tricky 2020, be sure to show your support to colourful queer watering holes such as the cosy Madison Pub and the zany carnival-themed Unicorn bar.
Seattle Pride, FYI, is slated for Saturday 26 June to Sunday 27 June 2021, and historically has climaxed with a huge street party in the Capitol Hill district. Get planning now!