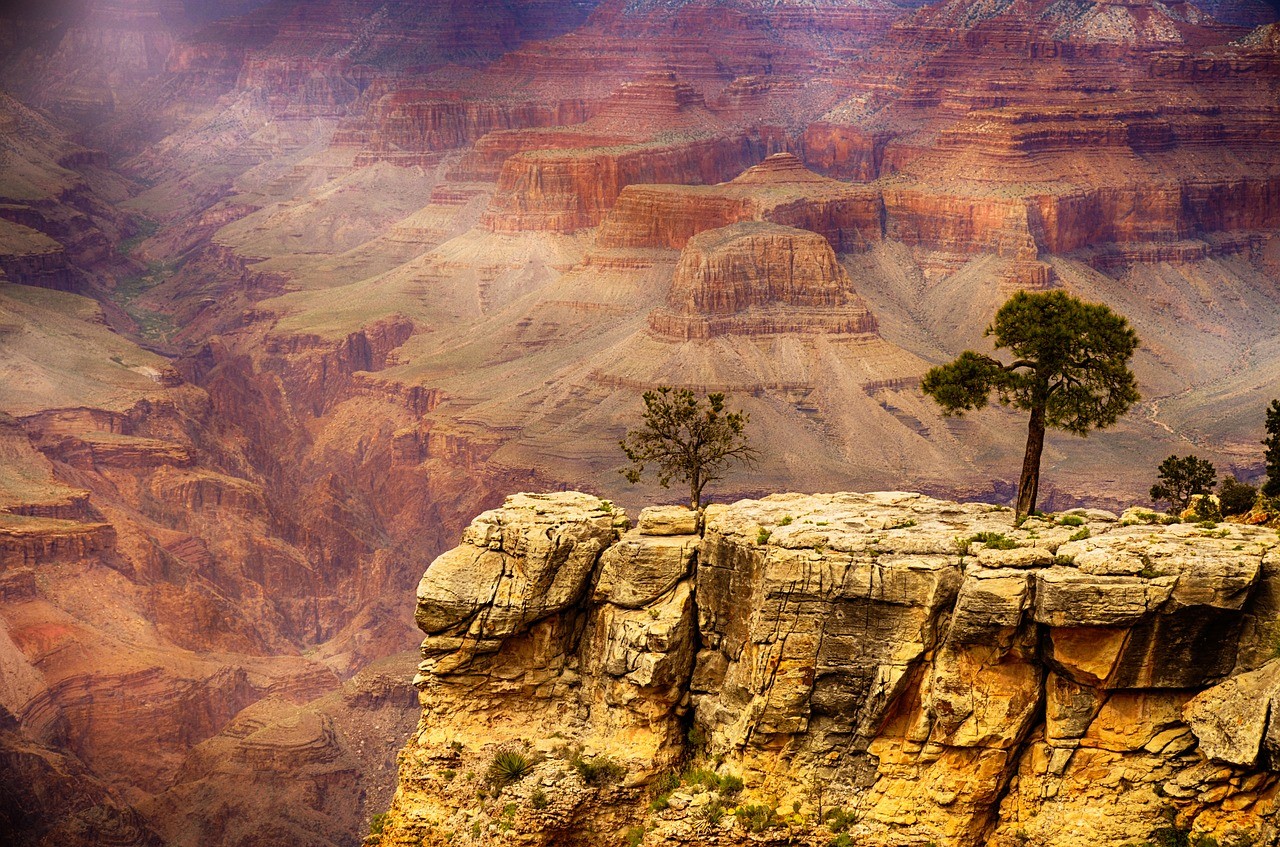 From the billions-years-old beauty of the Grand Canyon to the crystal clear waters of Acadia, it's little wonder America's National Park Service is so popular with tourists.
1 Great Smoky Mountains National Park, Tennessee and North Carolina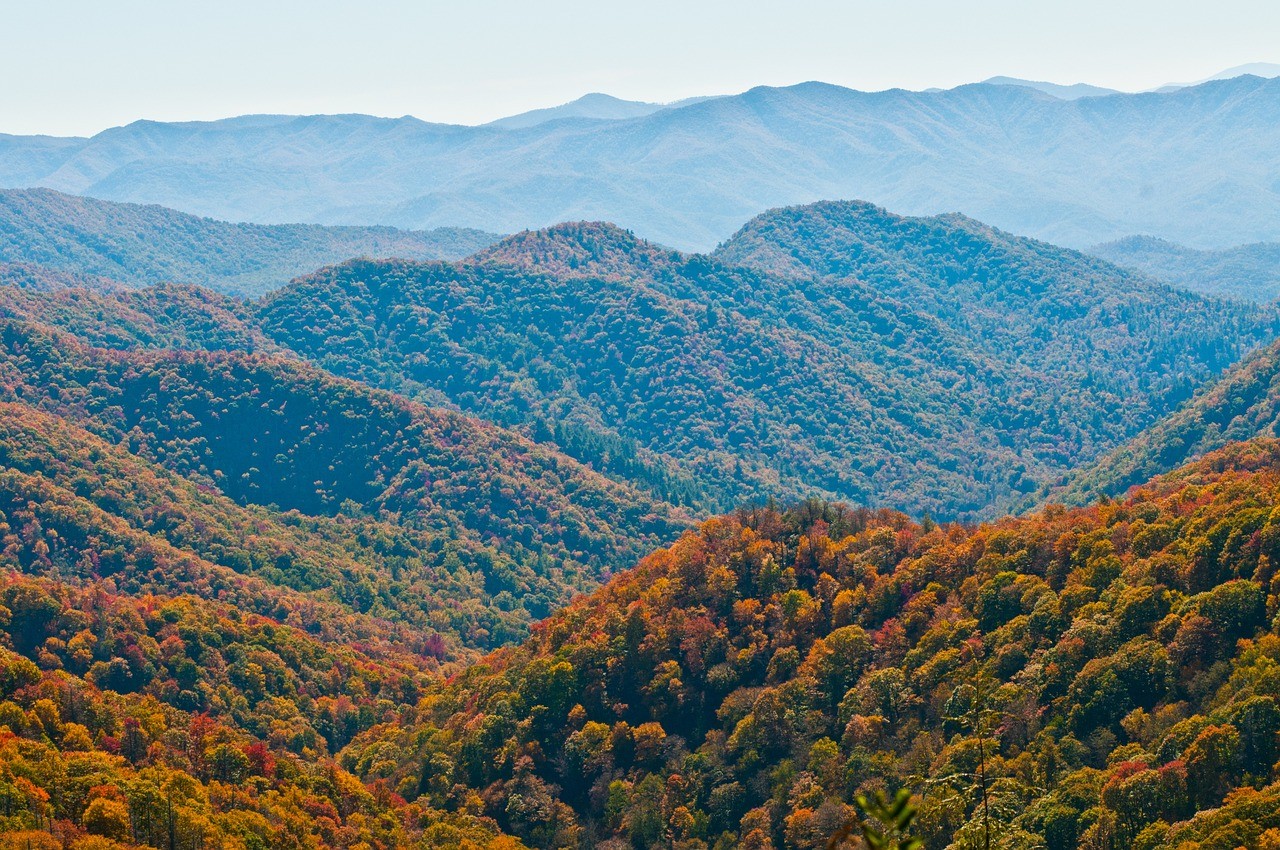 Covering 244,000 acres of Tennessee and 276,000 acres of North Carolina, the Great Smoky Mountains National Park totals 520,000 acres. 
Although not the largest Park on this list, the Mountains attracted a record 11.34 million people in 2017, making it the most-visited National Park in America.
Why? In a nutshell, because the Smokys have it all, perfectly encapsulating the wild natural wonder of much of America's National Park Service. 
Think woodland trails (over 800s miles of them), majestic waterfalls (Laurel Falls is among the most popular), lush valleys (Cades Cove is otherworldly) and, of course, an array of wildlife – everything from coyotes to bobcats to bears.
2 Grand Canyon National Park, Arizona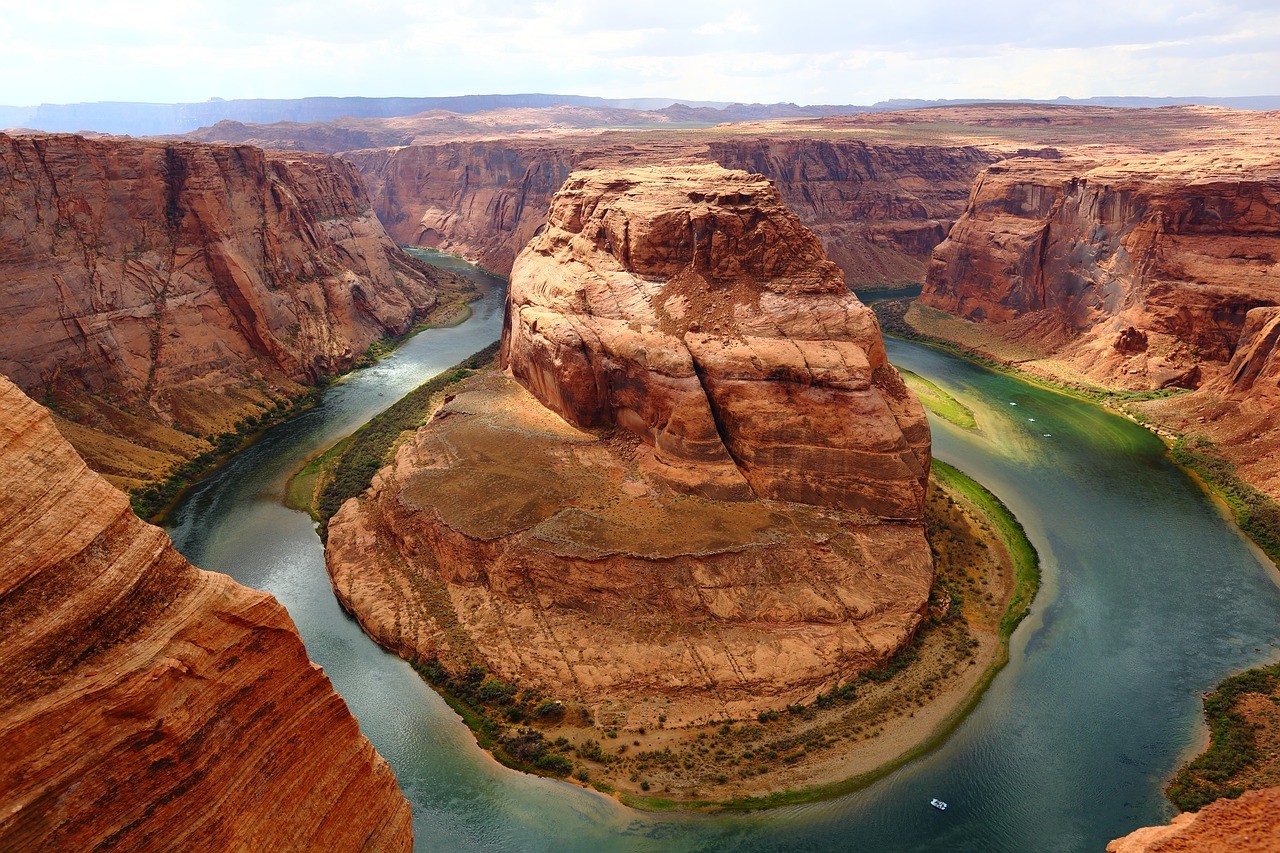 Who'd have thought exposed rock dating back two billion years could be quite as beautiful as this? A series of steep gorges of up to 6,000 feet deep, carved by the Colorado River, this remarkable valley covers 1,217,403 acres, stretching 277 miles. 
It was visited by 6.25 million people in 2017. Join them by taking in its breathtaking natural beauty on a hike, by horseback or by helicopter – or, if you're up for it, do a skydive!
The Grand Canyon is often considered one of the seven wonders of the natural world, alongside the Aurora Borealis (Northern Lights), the Harbour of Rio de Janeiro, Mount Everest in Nepal, Victoria Falls at the border of Zambia and Zimbabwe, Paricutin cinder cone in Mexico and Australia's Great Barrier Reef.
3 Zion National Park, Utah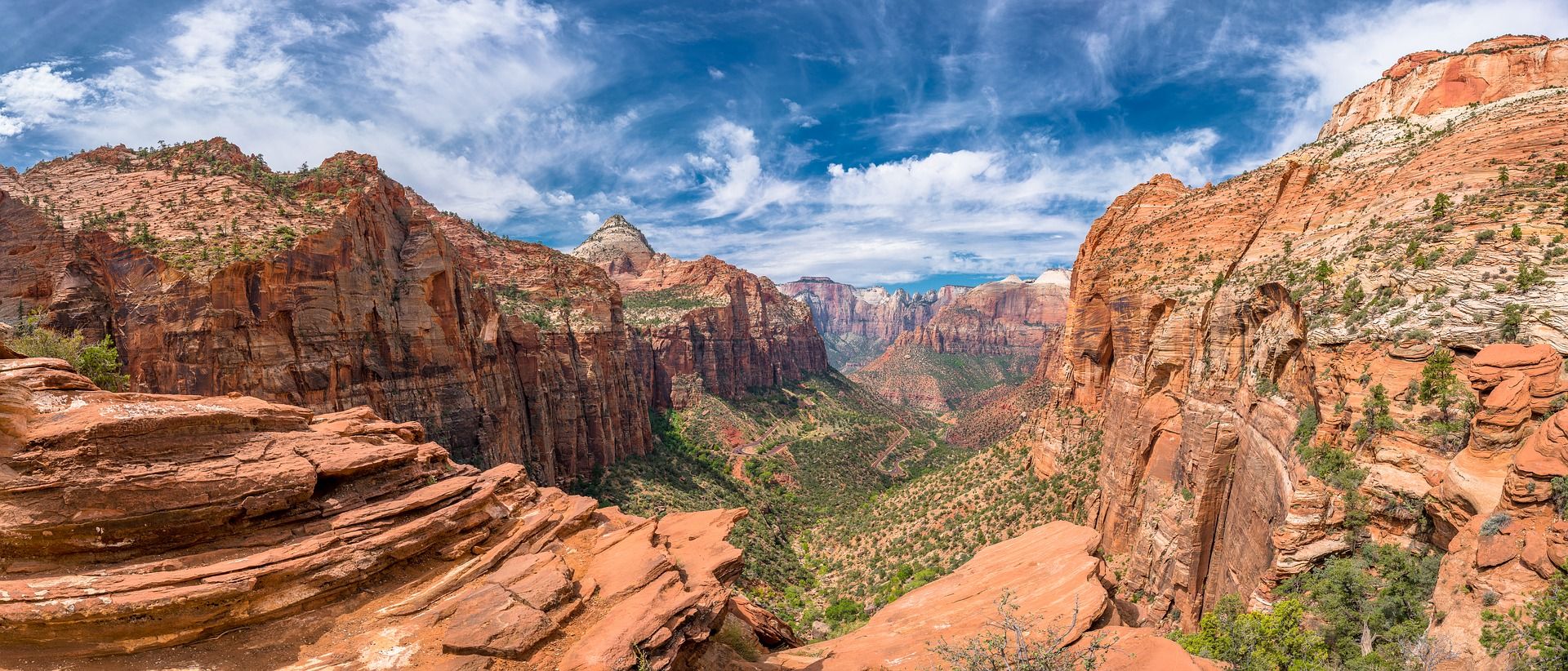 There are yet more natural wonders to be found among these stunning red rock landscapes, from the small (wildflowers such as the scared datura) to the not-so-small (jutting rock arches with names like Crawford and Kolob).
Covering an area of 147,551 acres, Zion National Park beat its own visitation record in 2017, with 4.5 million people heading here to take in the 68 species of mammal, from bighorn sheep to the ringtail cat, a relative of the raccoon.
4 Rocky Mountain National Park, Colorado
The staggering alpine wonderland that is the Rocky Mountains is home to wildlife including cougars, bears, beavers, elks and porcupines. The tallest point in the park, at 14,259 feet, is Longs Peak.
Measuring in at 265,769 acres, the 2017 Rocky Mountain National Park visitation mark last year was closely behind Zion's, at around 4.437 million. Our favorite thing about it? It's home to the Stanley Hotel, which inspired the Overlook Hotel in Stephen King's classic horror novel The Shining…
5 Yellowstone National Park, Wyoming, Montana and Idaho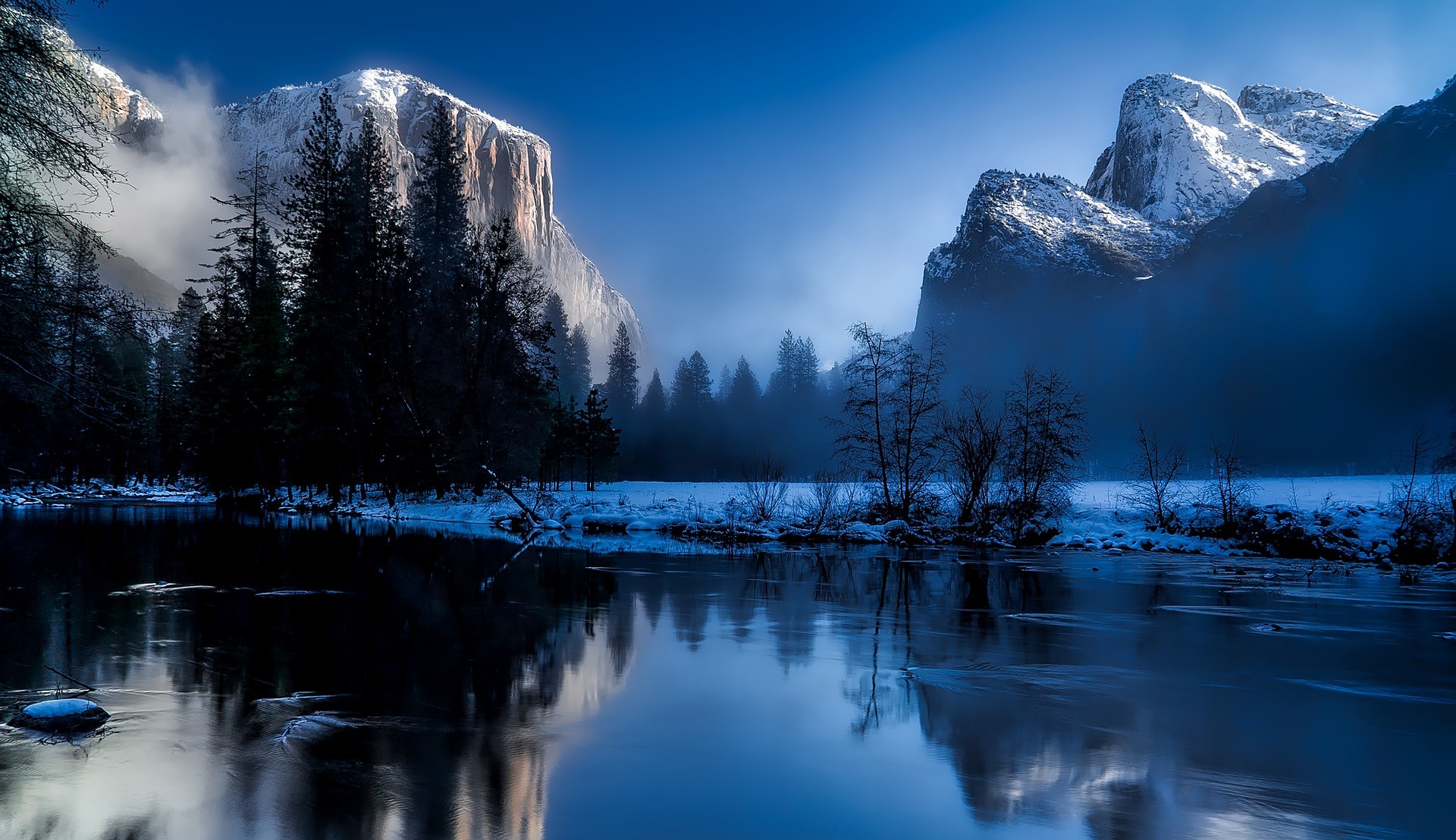 When you think of hydrothermal water features such as hot springs and geysers, your mind might wander to the likes of Iceland or Japan. 
But over half of all such features in the world are located across the three state-spanning Yellowstone National Park. Over 10,000 of them, in fact, with an especially intense concentration among the 1.6km-long Upper Geyser Basin, home to the largest geysers in the world.
Covering 2,219,791 acres, it's the largest Park on this list. Only Glacier Bay (3,223,383 acres) and Lake Clark (2,619,816 acres), in Alaska are bigger. Yellowstone was visited by 4.12 million people in 2017.
6 Acadia National Park, Maine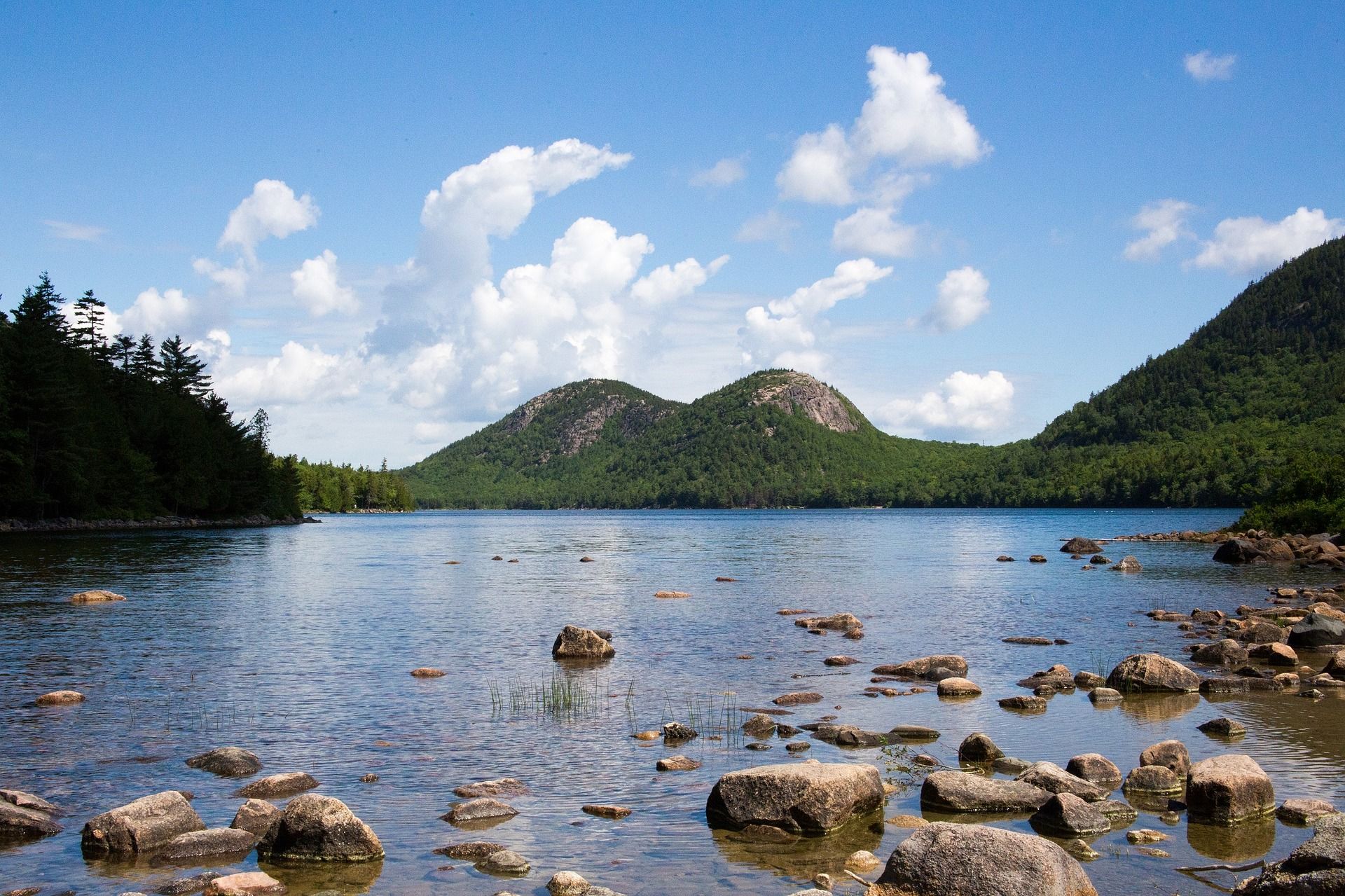 Covering just 49,052 acres, Acadia National Park is the smallest Park on this list, but still managed to attract a staggering 3.51 million visitors in 2017. Acadia's USP is perhaps its picturesque beaches, located as it is where land meets sea in Northeast Maine.
Start by driving the scenic 27-mile Park Loop Road, and be sure to visit the 187-acre Jordan Pond [pictured above], a hauntingly beautiful oligotrophic tam – or, in laymen's terms, a lake carved by glaciers that's so low in nutrient values it can't support life, meaning crystal clear, picture-perfect waters.
7 Grand Teton National Park, Wyoming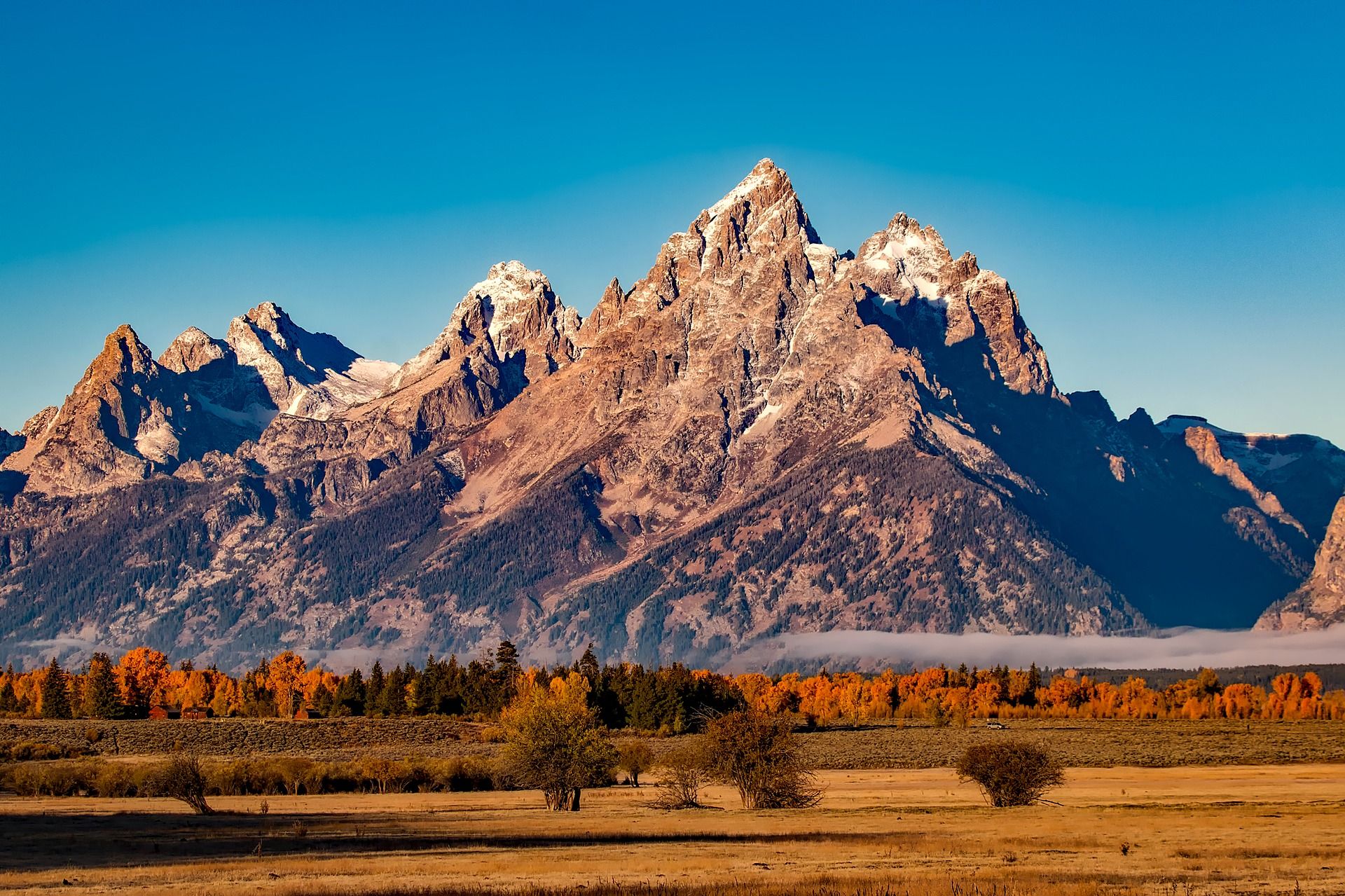 More astonishing mountain scenery and awe-inspiring wildlife awaits at Grand Teton National Park which spans 310,000 acres and attracted 3.32 million visitors in 2017. It's symbolised by the 4,000m Great Teton peak, the highest point in the Teton mountain range.
It's home to over 200 miles of trails, but if you're not into hiking, go kayaking along the Snake River or take in the 42-mile scenic Loop Drive, keeping your eyes peeled for American bison, pronghorns and grizzlies!