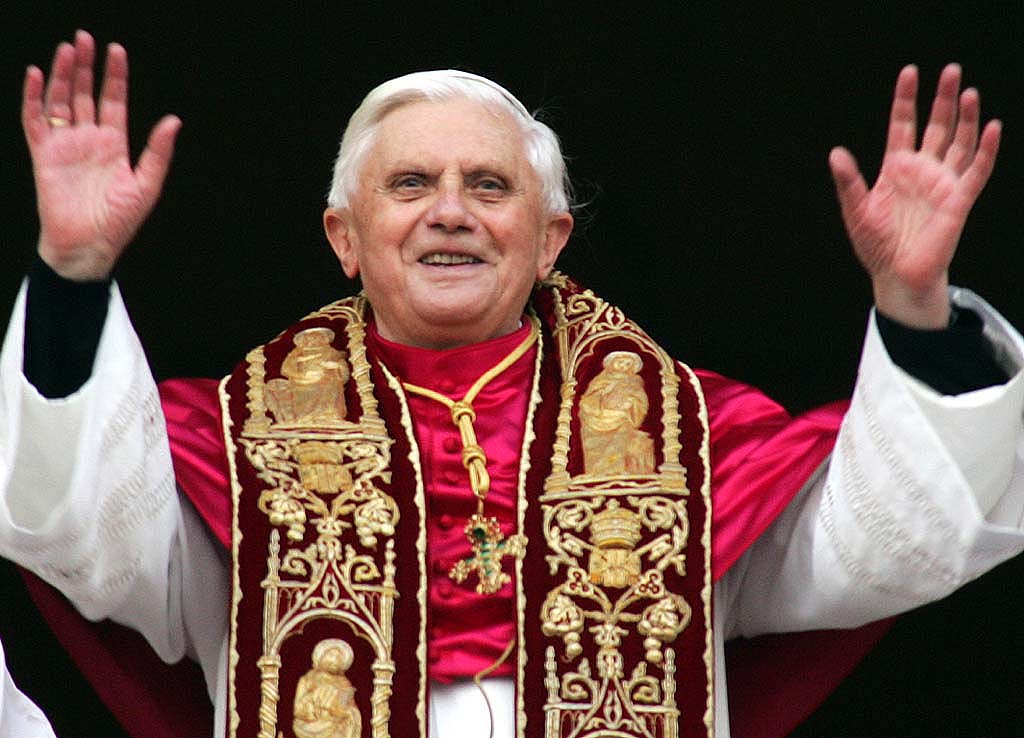 Ο πάπας έρχεται στο Βερολίνο αυτό το Σεπτέμβρη και πρόκειται να γίνει μια διαδήλωση, κατά της πολιτικής που ακολουθεί σε θέματα φύλου και σεξουαλικότητας. Ας έχουμε περισσότερους διαμαρτυρόμενους από υποστηρικτές του! Παρακάτω ακολουθεί το petition που μπορείτε να υπογράψετε!
Αυτή η εκστρατεία ξεκίνησε στη Γερμανία.
http://derpapstkommt.de/ Unterschrieben
Continue reading if you want to see the what you are signing for in English.
Resolution
Visit of Pope Benedict XVI to Germany
A broad alliance protests against the misanthropic gender and sexual politics of the Pope.
In September 2011 Pope Benedict XVI will visit Germany. He will speak the German parliament in Berlin. The Pope stands for misanthropic gender and sexual politics, which exclude and discriminate against people.
We oppose the Pope as one of the people most responsible for pressure on lesbians, gays and transgenders around the world. The Vatican, even in alliance with brutal dictators, campaigns at an international level against the human rights of lesbians, gays and transgenders. Joseph Ratzinger vilifies the recognition of same sex partnerships by democratically elected governments as "legalised evil" and calls for Catholic resistance.
We criticise the contempt of the rights women, which the Vatican displays in its struggle against equality and self-determination. Even the sexual and reproductive rights of women, e.g. contraception and abortion, are blatantly opposed.
We condemn the sexual and condom politics of the Pope. In many counties they prevent massively effective HIV prevention, plunge liberal communities into crises of conscience, condemn them to illness and an early death.
We protest against the democracy hating politics of Pope Benedict XVI, which liberal communities call the 'Dictatorship of relativism'. For example, he has accepted the Pius Brotherhood back into the church, even though they have holocaust deniers among them, reject liberal democracies and hold people culpable for having same sex relationships.
These criticisms are shared by many catholic believers who we invite to support our protest.
We resist the attempts by the Pope to impose his own dogma as the legal norm in other countries.
The inhuman sexual and gender politics of Pope Benedict must not remain unopposed. We call on everybody to join our peaceful protest in Berlin.